News & Events Archive
September 10, 2015
2-Year Service Guarantee Expanded to Include Additional Products
SCI is proud to announce that beginning September 1st, 2015 the 2-year Service Guarantee has been expanded to include the SM-Series external end block and the SC-Series internal end block. The service guarantee, first introduced in May 2014, was offered on SCI's popular MC-Series internal end block. The MM-Series end block was added to the list November of 2014.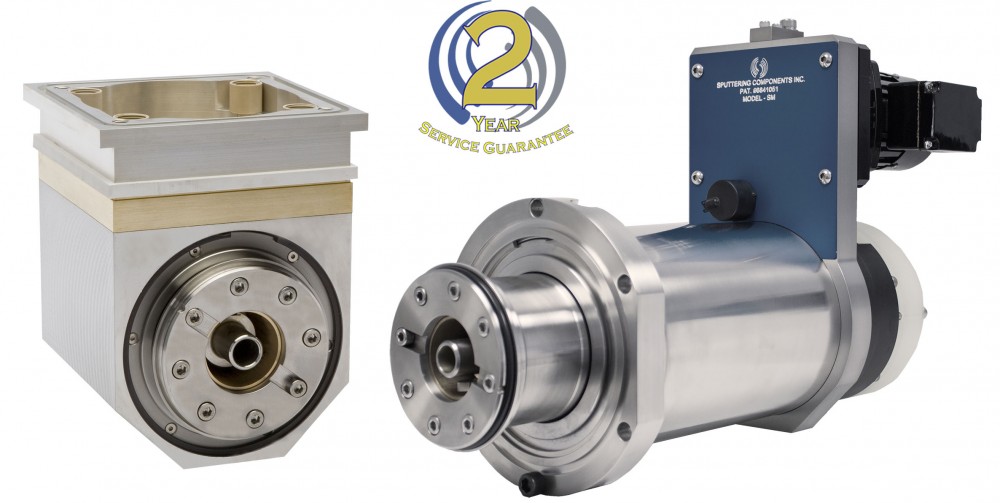 This warranty extension is possible because of an improved rotary seal that offers superior reliability. With this improvement, SCI guarantees that all products marked with the 2-Year Guarantee logo will have no service requirements for the first 2 years of operation, reinforcing the low cost of ownership of the SCI end block line.
"Many months of testing and evaluation have helped us to replicate our customers' processes for a 2-year period." says Bill Meredith, General Manager. "We have complete confidence that customers using these products can safely run their new end blocks for a full 2 years before completing any maintenance."
According to Dan Crowley, Technical Director, "These are the most robust products in our line of end blocks. By adding the 2-year warranty, we're making a statement that we believe our products are the most reliable in the industry."
To learn more SCI products, visit our website at www.sputteringcomponents.com.
To contact a member of our sales team, visit our website or contact us at sales@sputteringcomponents.com.
Subscribe to our newsletter
---
To signup for future newsletters, click on the subscribe button to add your details.
Sign Up Now