News & Events Archive
August 9, 2017
Event
Sputtering Components will exhibit at October AIMCAL show
The Association of International Metallizers, Coaters, and Laminators (AIMCAL) R2R Conference in Tampa, Florida will be another stop in this fall's exhibition schedule for Sputtering Components.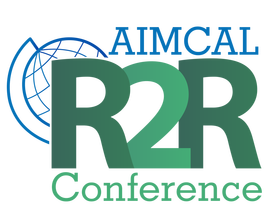 The conference, which will be held at the Saddlebrook Resort and Spa, runs from October 15 - 18, 2017.
Recently re-named, this annual event has been a champion of roll to roll processing and the converting industry for many years. This year, the Society of Plastics Engineers' FlexPackCon Conference will join the AIMCAL R2R Conference. A single registration provides full access to both.
Presentations on web coating and laminating, vacuum web coating, web handling and winding, adhesives and coatings, market overviews and plenary keynote addresses highlight a packed agenda at the AIMCAL conference. Leading consultants, academia and OEMs will share best practices and new research and technology. SCI will be among the more than 80 tabletop exhibitors.
Visit the AIMCAL R2R Conference website for more information.
Subscribe to our newsletter
---
To signup for future newsletters, click on the subscribe button to add your details.
Sign Up Now